Learn to make Classic Breads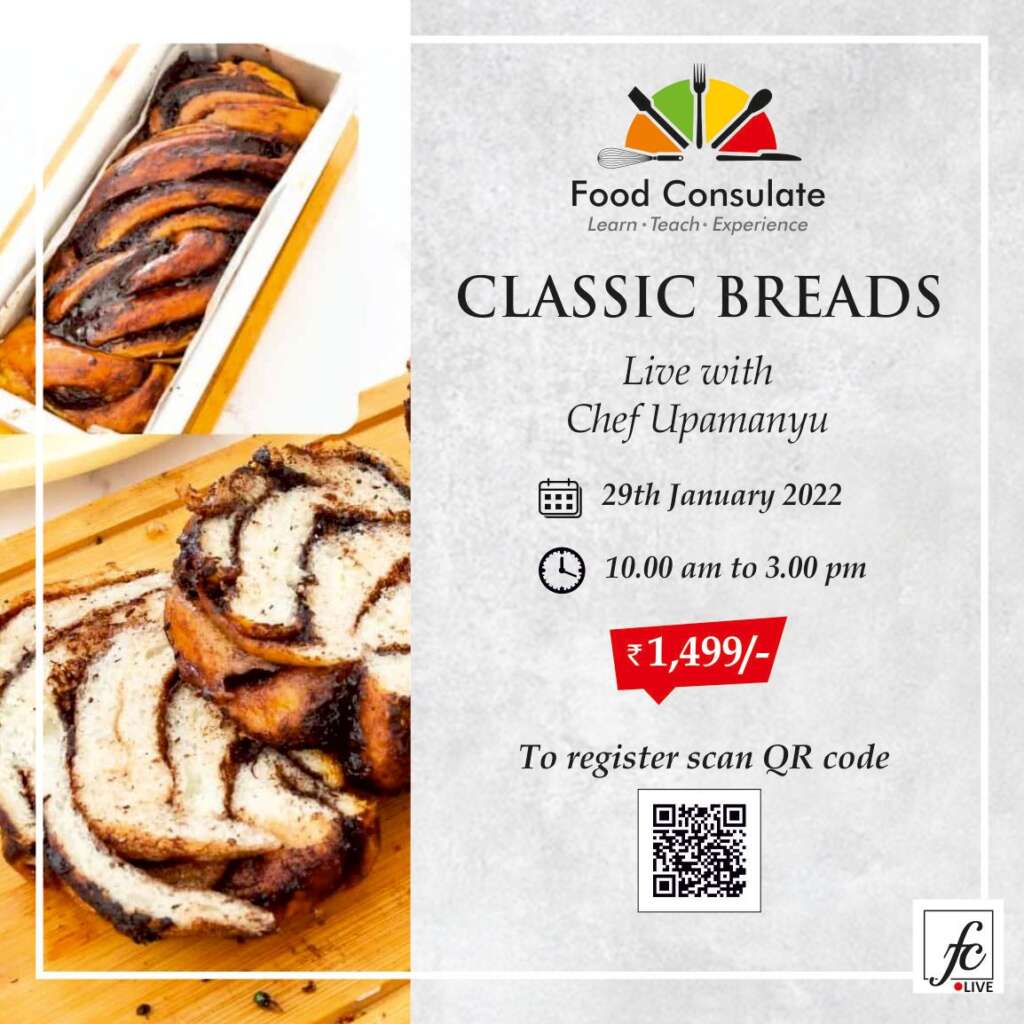 Learn to Make
Hazelnut Chocolate Babka 
Babka is a sweet braided bread made of enriched dough layered with hazelnut chocolate ganache, toasted hazelnuts and chocolate chunks. 

Cinnabon
Classic Sweet bread swirled with cinnamon and brown sugar, topped with a cream cheese glaze.

Custard Brioche
Rich and buttery French bread, finished with orange and fennel flavoured sugar, filled with a vanilla pastry cream.
Date: 29th Jan 2021
Time: 10:00am to 3:00pm
Price: Rs.1499